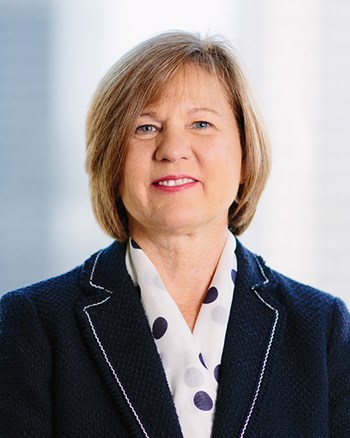 Karen Harris
Senior Vice President, Property Management
NAI Fortis Group
462 South 4th Street Suite 400
Louisville, Kentucky 40202
United States
T +1 502 583 4040
M 15026430217
kharris@naifortis.com
Scope of Experience
Karen is Senior Vice President – Property Management for NAI Fortis Group, responsible for all property management operations for the firm, over 5 million square feet of industrial, office and retail projects in the Louisville metro area. She leads a great team of property managers and building technicians that outperform the competition in the important areas of building operations and maintenance, tenant relations, capital projects, lease administration, operational and financial reporting, and tenant finish construction. Karen's amazing dedication and work ethic are truly exceptional.
Background & Experience
Karen is a Louisville native and began her professional real estate career with Trammell Crow Company. In her 21 years with TCC, she gained broad experience in all areas of property services including property management, lease administration, marketing support, construction and development administration, and human resources administration. Karen was an integral part of the development and publication of TCC's first national Property Management Policies and Procedures Manual and its successful training and implementation. In her last three years with TCC, she served as Regional HR Manager for Trammell Crow Corporate Services group, specializing in employee relations and new account transitions/implementation.
Education
Karen earned an Associate Degree from Sullivan Business College in Louisville and also earned the professional certification for HR administrators, the Professional Human Resources Certification (PHR).