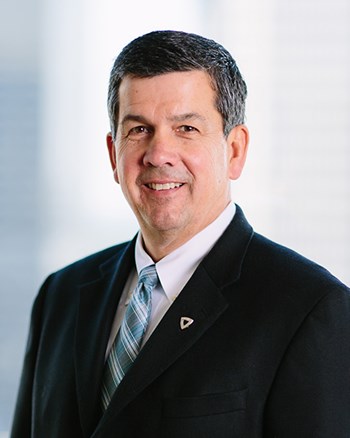 Mark Wardlaw
Senior Vice President, Brokerage; NAI Business Manager
NAI Fortis Group
462 South 4th Street Suite 400
Louisville, Kentucky 40202
United States
T +1 502 583 4040
M 15026430211
mwardlaw@naifortis.com
Specialties
Industrial, Office
Background & Experience
A long-time resident of Louisville, Mark has over 26 years of commercial real estate experience, including five years with Trammell Crow Company prior to joining Fortis Group at its inception in 2001. His broad experience includes project leasing, site selection, tenant representation and investment sales brokerage in office, industrial and retail properties. Mark is responsible for all brokerage activities of NAI Fortis Group. He has a very successful track record for our clients, completing over 8,000,000 square feet in over 350 leases, acquisitions and sales in the last seven years.
Prior to joining Fortis Group, Mark was a marketing and brokerage specialist for Trammell Crow Corporate Services, supporting Fortune 500 clients in lease and site acquisitions in Kentucky and Ohio. He developed extensive site selection expertise and market knowledge in the four previous years as Director of Real Estate for Thornton Oil, a Louisville-based regional convenience store and gasoline retailer. Mark began his real estate career with STM Development Company, a Louisville-based developer, where he received extensive experience in the development and leasing of office and retail projects. His seven year tenure with STM also included four years as partner and Vice President in the Atlanta, Georgia office.
Recent Major Transactions:
Just Fab
406,640 sf
Industrial Lease
Brady Worldwide
148,720 sf
Industrial Lease
Standard Register
335,535 sf
Industrial Lease - Tenant Rep
Filtrona Plastics
94,800 sf
Industrial Lease – Tenant Rep
515 West Market
126,534 sf
Office Building Sale
United Healthcare Group
39,666 sf
Office Lease – Tenant Rep
PPG
244,870 sf
Industrial Lease
Sealed Air Corp
415,480 sf
Industrial Lease
Education
Mark is a graduate of the U.S. Military Academy at West Point, where he earned a Bachelor of Science in Engineering degree.
Professional Associations & Designations
Mark has earned the prestigious CCIM and SIOR designations and has been an active member of ICSC.